Back in 2016 I was on a Trans-Asia Silk Road trip and spent a month traveling thru China. I stopped in Zhangye (Gansu province) to check out the famous Rainbow mountains, which were on my "must-see" list for a while. The next day I headed towards Mati Si (Mati) temple – a Buddhist temple in a cliff surrounded by scenic mountains.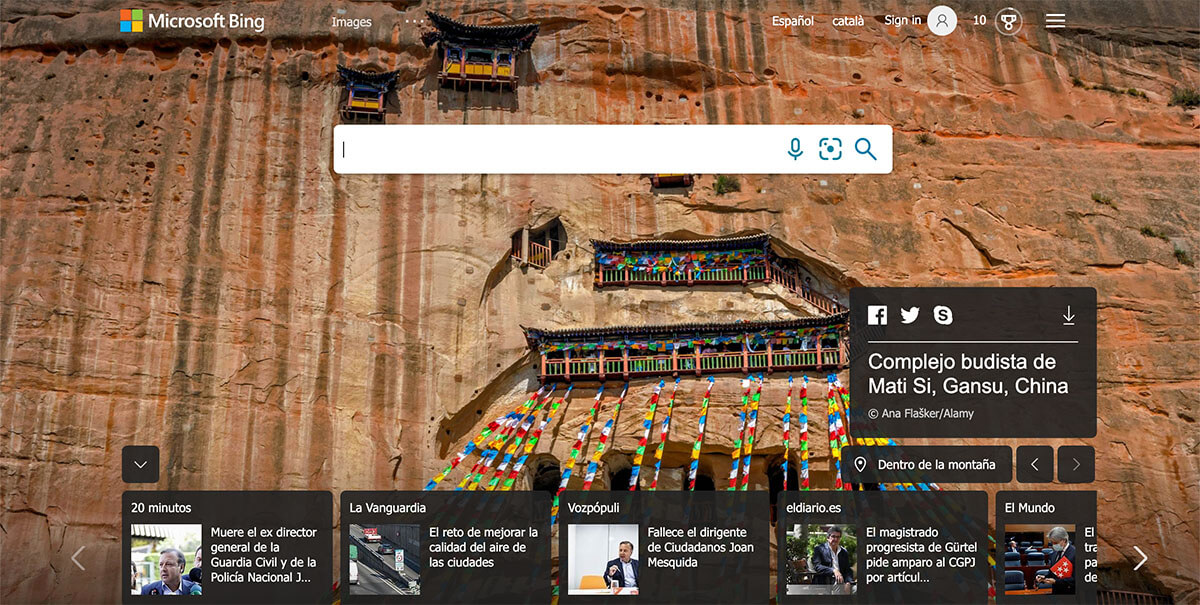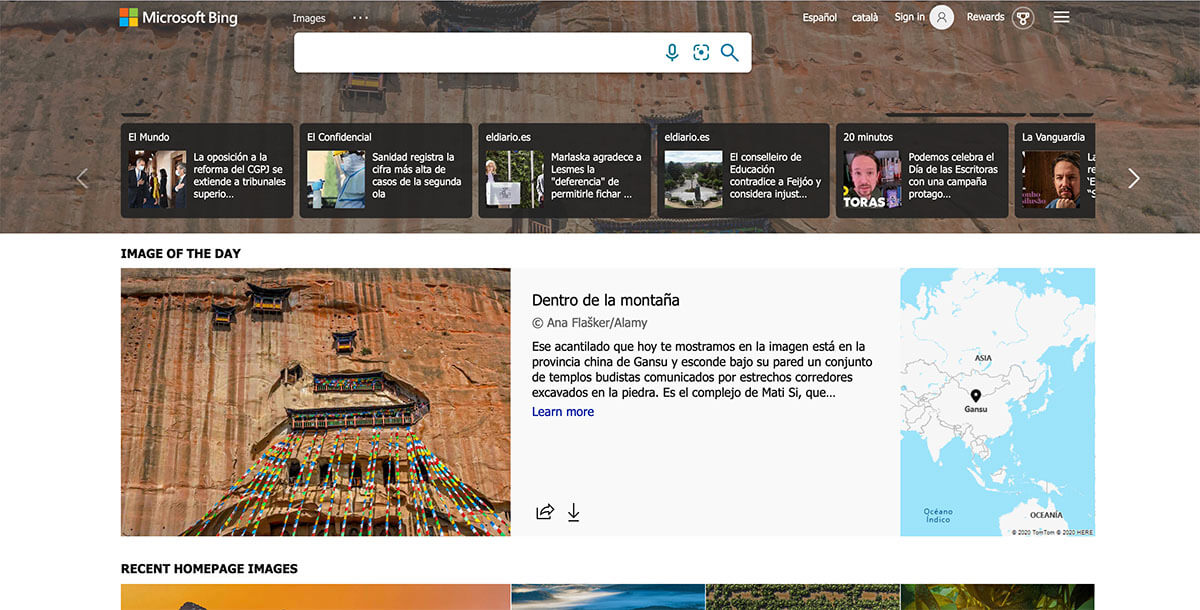 Hehe, was a nice surprise to see that! Especially as zillion images get published every day. The image was picked from Alamy, which currently have over 200 million photos available.
There is a Bing Wallpaper archive available, and you can check for photos that appeared on the Bing's homepage.