Woop Karting & Woop Arena
Woop Karting and Arena are the newest additions to Woop Jump. Woop Karting offers one of the biggest indoor Karting Loop in Europe, and Woop Arena provides entertainment for all family and beyond – escape rooms, virtual reality, interactive bowling & laser tag.
Something in a bit different style from what I'm used to. A lot of graphics, textures, colors, and more special effects :)
Websites are results with collaboration with Outtale team, also the content is written by them. You can't design something well without great content, and a good content need a great design to support the message and bring forward the information needed.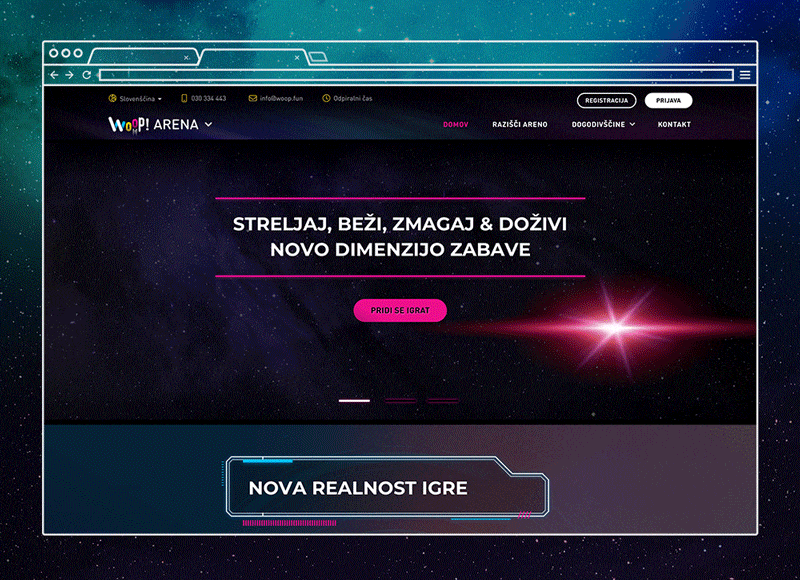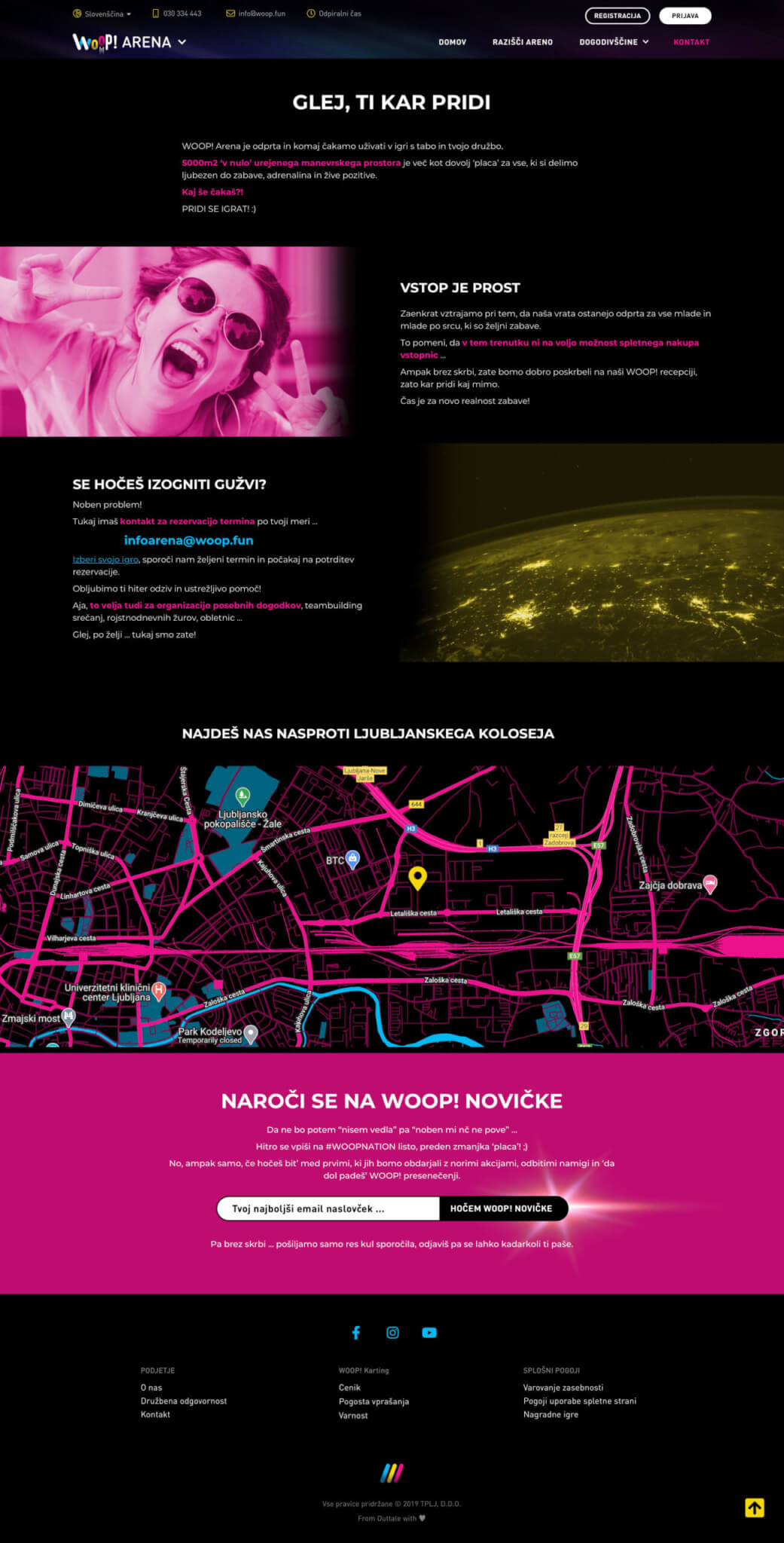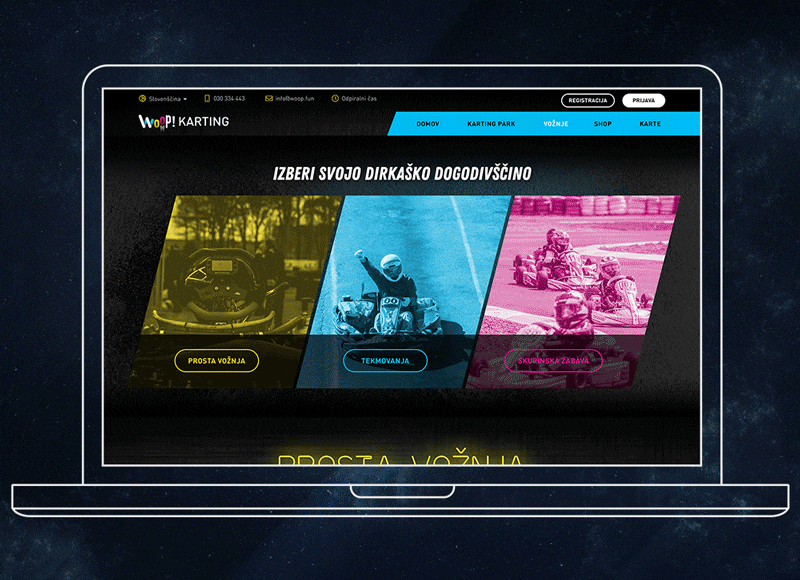 Mobile